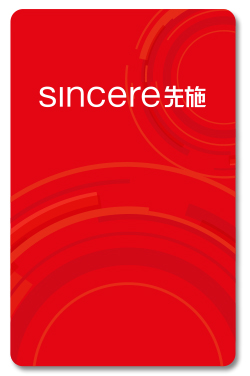 Join our VIP Rewards Program

To enjoy umlimited privileges

Exclusive Benefits
VIP member will enjoy 10% off on regular priced Men's/Ladies' Wear, Men's/Ladies' Shoes, Children's Shoes, Handbags, Outdoor and Sports department merchandise and 5% off on regular priced electrical and houseitems, exclude concession counters. Such discount does not apply to fixed price merchandises, designed counters and items.




Every HK$1 net spending will be rewarded 1 point (spending under HK$1 is not eligible for point collection). All eligible points will be credited to the relevant VIP account automatically.




Upon collection of 4,000 points on or before the point expiry date, VIP members could redeem a Sincere Cash Coupon worth HK$80 or $100.

Application
Customers who make cumulative net spending of HK$500 at Sincere Department Stores within 3 consecutive months could apply for the VIP membership.




Sincere Roadshow customers are eligible to apply for Sincere VIP Membership Program with a same day accumulative spending of HK$500.